Craving Some Knowledge?
A documentary uses the technique of film to tell a non-fiction story. Usually their purpose is to document a point in history or in modern times, is used to intertwine investigative journalism. The Lumière Brothers are one of the first pioneers of 'actuality films' (the term 'documentary' was not coined until 1926). As the history of film is so often glorified by the notion of Hollywood, in the early stages of film, cinematographers liked to shoot whatever they thought was interesting. Trains moving on a train track, someone fiddling with a hose, they loved to record these 'events' – it was the novelty of the event that caught their interest. 
Fast-forward one hundred years and modern technology has advanced film at an exponential rate, with all major films now being recorded and produced digitally. This transformation from using film to digital paved the way for film genres such as documentaries, to broaden their horizon for what they can capture and where they can capture it. A documentary film isn't exactly a work of art because they are usually un-staged and un-rehearsed; it is the skills of the cameraman and the editing that can really capture an audience. In the 21st century, documentaries can provide a usually unbiased and knowledgeable alternative to history books, which is why they are so captivating to audiences – especially when real (and not re-enacted)  footage of the event is displayed. 

 1. Man on wire
If you have vertigo you will be watching this through the cracks between your fingers. Philippe Petit is a French hire-wire artist whom seemingly has no fear. Having already successfully walked between the towers of the Sydney Harbour Bridge and Notre-Dame in Paris he set out to push the limits of his sport even further.  In 1974 on a windy August morning Petit performed his illegal high-wire walk between the two towers of New Yorks World Trade Centre. James Marsh directs this 2008 Oscar award winning documentary which follows Petit and his team as they plan prepare and execute this incredible feat. Using old and new interviews complimented by archive footage of the event itself Marsh tells this story in a way that builds to the main event. As a viewer after taking this journey with this eccentric man and his multinational team you feel their relief as their dream becomes a reality.
Running Time: 94 Minutes.
Recommendation: 9/10
2. Touching the Void
Touching the void retells an amazing story of survival. It showcases a humans strength of character and an ability to survive in a seemingly disastrous predicament. In the mid 1980's Simon Yates and Joe Simpson set off to tackle the as yet un-climbed summit of Siula Grande in Peru, leaving their colleague Richard half way up at a base camp to wait the couple of days for them to return. The ascent went off with no real issues and the two friends did stand atop a previously undefeated peak. It was the descent that left the two faced with unimaginable problems. Joe suffers a broken leg and subsequently relies on his climbing partner to lower him slowly down the mountain. Unknowingly Simon eventually lowers Joe into a crevasse from which he cannot escape. After hours of holding his friends weight Simon makes the impossible decision to cut Joe free and continue the descent alone. Incredibly both men survive and this documentary looks in detail at Joes agonising and painstaking descent from one of the planets most difficult peaks with a broken leg and no supplies. This is an amazing story told in a gripping and engaging way. If ever you need inspiration I would advise giving this a view, even if you don't it is probably worth 106 minutes of your time.
Running Time: 106 Minutes
Recommendation: 8 ½ /10

3. Cocaine Cowboys
Miami is a beautiful city. On the tip of South Florida this modern metropolis attracts visitors from all corners of the globe. Frequented by celebrities and home to some of Americas richest people the endless white sand beaches and exclusive nightspots create a unique tropical paradise. What many don't realise is that this is a city built largely by cocaine. The beachfront developments, ocean view mansions, nightclubs, the car dealers, jewellers and skyscrapers can all trace their history back to the incredible influx of money that the illegal drug trade brought to the city in the 70's and 80's. This 2006 Billy Corben documentary retells this history with interviews and stories from some of the people involved. Jorge 'Rivi' Ayala, a notorious hit-man and enforcer for 'The Godmother' Griselda Blanco speaks candidly about some of the brutal violence that came along with the drugs trade. We also follow the story of John Roberts a multi-millionaire dealer at the time and his trafficker, light aircraft pilot Micky Munday, showing the more glamorous side of this violent world. The fast paced quick edits portray this era and lifestyle in a way that reflects the hectic world it mirrors.
Running Time: 118 Minutes
Recommendation: 8/10
4. Zeitgeist
Zeitgeist is a 2007 documentary style film written and directed by social activist Peter Joseph. It is divides into three parts, the first dissects modern religion in a way that would make most 'believes' quite uncomfortable. What will hit hard with western viewers is the way he portrays modern christianity to be no more than a derivative and re-hashing of much older religions. The second part focuses on the 9/11 atrocities taking a conspiracy theorists viewpoint whilst examining all the evidence that the official report seems to have neglected. He then looks at the history of Americas federal reserve bank examining how a small group of people gained control over vast sums of money as well as how much power this small cross section of society still hold. This documentary is not for the faint hearted and is a piece of work every free thinking person should see.
Running Time: 118 Minutes
Recommendation: 8/10
5. Bowling for Columbine
This 2002 Michael Moore film looks into Americas gun culture and the effect it has on the population. The United States has the highest rate of civilian gun deaths in the world yet the government seems intent on ignoring the problem. Moore examines the difference in mortality rates either side of the US/Canadian border and asks Americans to re-evaluate their stance on gun laws and the need to own a firearm for protection. Using his sense of humour to mask the fact he holds no punches he confronts the politicians and lobbyists who strive to block any law changes. This is the film that made Michael Moore a household name.
Running Time: 120 minutes
Recommendation: 8/10
6. The Death of Apartheid: The Whites Last Stand
Watch this documentary on six parts on YouTube. If you are interested in the downfall of apartheid this is a must see. Focusing on a vile South African racist by the name of Eugene Terreblanche and his Afrikaner Weerstandsbeweging (AWB) which translates to the African Resistance Movement, it follows their failed attempt to disrupt the 1994 general election. An election that ultimately saw the ANC come to power and marked the end of racial segregation and oppression in South Africa. The AWB were an army of middle managers who played combat training at the weekend. They mobilized under the rule of Terreblance who was a powerful speaker and stormed buildings and shot at crowds to try and make their misguided point. One afternoon a gun was turned on them, and the death of three members turned theses war games very real and lead to the ultimate collapse of this resistance movement.
Running Time: 60 Minutes
Recommendation: 7 ¾ /10
7. Page One: Inside the New York Times
Who writes these articles we as news consumers ingest on a daily basis? How is a news story chosen? Who chooses it? And why is it considered worthy of the final cut? Written and directed by Andrew Rossi this amazing insight into the world of print media following the day to day operations of one of the most critically acclaimed and successful newspapers in the world over the period of one year. Focusing particularly on that need for a strong front page story we follow former drug addict and unlikely star David Carr and his colleague David Stelter, a former self-employed internet blogger whos meteoric rise to journalistic fame is nothing short of incredible.  Over the course of the documentary Carr, who despite his past, comes across as focused but professional becomes almost an icon of journalistic integrity as he passionately seeks the truth. A must watch for anyone interested in the media and journalism but also a great commentary on what could possibly be the beginning of the end for print media.
Running Time: 88 Minutes
Recommendation: 7.5/10
8. Loose Change
This 2009 Dylan Avery documentary investigates what really happened on the eleventh of September 2001. Many people were not happy with the official findings in the government report on 9/11. Looking at the tragedy from a scientific perspective in terms of the melting point of steel and the collapse of buildings which fall at free fall speed the investigation sets out to uncover a more accurate version of the truth. It ultimately concludes that the attack on the twin towers and pentagon that day was not the work of terrorists, but were instigated by the American government in order to gain support of future Middle Eastern invasions.
Running Time: 99 Minutes
Recommendation: 7 ½ /10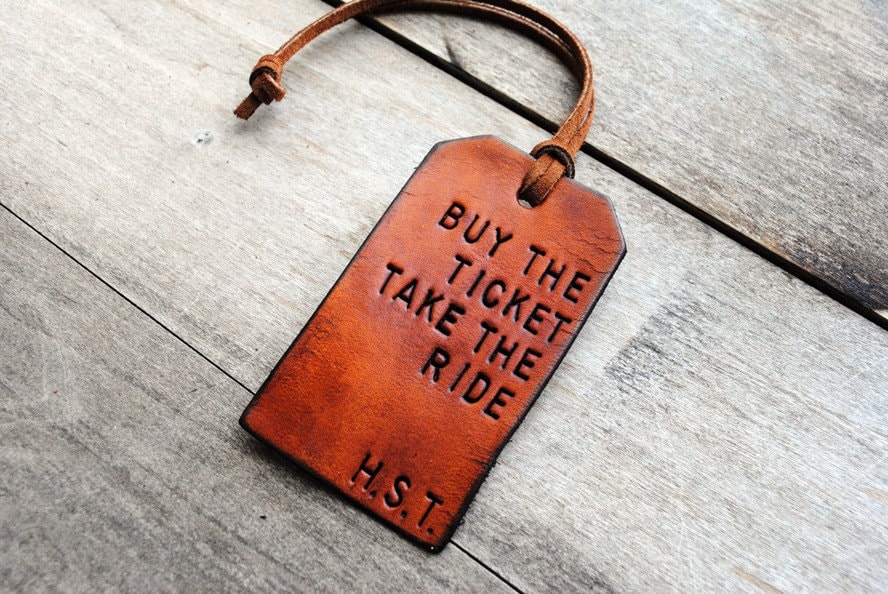 9. Buy the Ticket Take the Ride
One of many biographical documentaries about the late great Doctor of journalism Hunter S Thompson, 'Buy the ticket take the ride' tells the story of this anarchist writer throughout his incredible career. Produced after Dr Thompsons death this film uses archive footage of him from the 60's up to the 90's as well as many celebrity interviews to paint a picture of the man who invented Gonzo journalism and whose support of Senator George McGovern in the 1972 Us presidential election nearly took down Richard Nixon before any of us knew what Watergate was. Richard Thurman directs this fast paced look at Thompsons fast paced life in a way that paints an accurate picture of an often misunderstood man. There are too many cameos in this film to count and the amount of personal stories told by leading stars of film, sport and politics go a long way to show the impact and influence Thompson had and indeed still has over theses respective worlds.
Running Time: 73 Minutes
Recommendation: 7/10
10. The Invisible War
Rape in the US army is an epidemic with literally hundreds of thousands of victims. The invisible war is a 2012 documentary by investigative journalist Kirby Dick. Powerful, emotional and deliberately hard hitting, this film follows a group of soldiers who have been the victim of rape as they attempt to bring the perpetrators to justice and reverse this seemingly accepted trend. As always the wheels of justice are slow moving and the powers that be seem to either cover up or refuse to accept there is an issue.
Running Time: 93 Minutes
Recommendation: 7/10
Composed by Simon Ruppert
If you liked our top ten documentary films, you can check out our top ten photographs from history here.
Comments
comments